With grief in half, after numerous failures and errors of the system of electronic Declaration began to operate on 1 September. The deadline for filing was yesterday, 30 October at 00: 00. Thus the subjects of declaring, who is responsible and very responsible position in the state, and had to submit a Declaration, had it for two months.
However, MPs and Ministers – namely, their Declaration of the interested public most – not in a hurry to disclose their assets. This is not surprising, because, as it turned out, MPs who recently struggled to raise his salary to 40 thousand UAH per month, under the pillow stored incomparably larger amount. Ministers note: the same field berries.
Antiques, collections of expensive wines, watches, paintings, a huge land is only a short list of what you have Ukrainian officials. After seeing the first published declarations of the public was clear: hundreds of thousands of questionable income people's representatives and officials – it is too small a number of figures. There's a bill in the millions!
Compare Bank accounts with temples (my personal Church has declared people's Deputy from BPP Anatoly Matvienko) or Holy relics (declared by the Deputy from the Radical party Andrei Lozovoi) and to evaluate their monetary equivalent, we did not, but here are the top ten millionaires with the most impressive cache "in the mattress" among MPs and Ministers have identified.
The rating is built with the conversion of all declared cash in Ukrainian hryvnia. According to the rules of e-Declaration, politicians and bureaucrats need to show in their reporting not only personal property but also financial and other resources to their family members, so we have summarized the "family" of accumulation.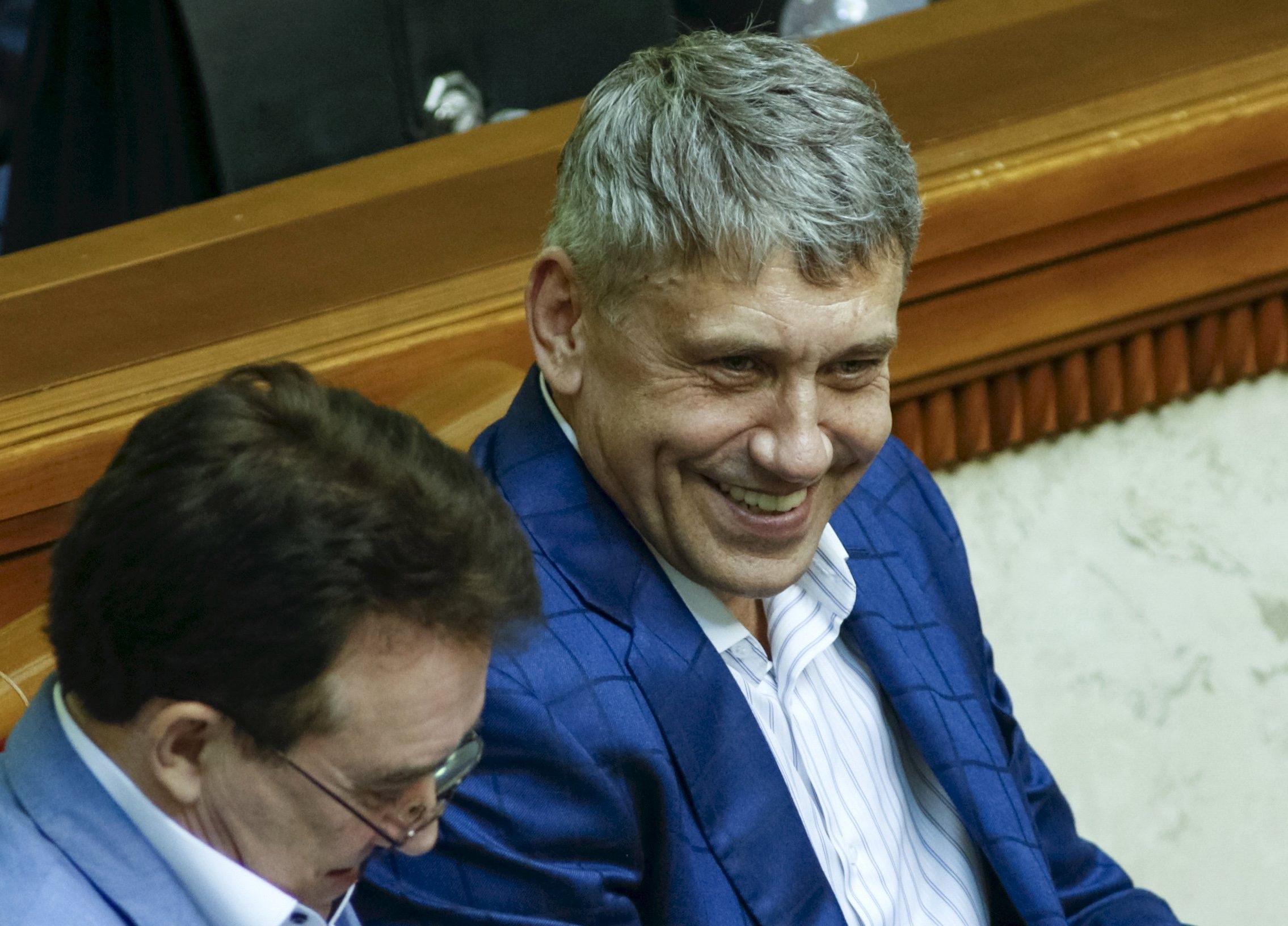 10th place: Igor Nasalik (cash equivalent approximately UAH 36000000)
According to the Declaration of the Minister of energy and coal industry Igor Nasalik, cash it holds 890 thousand. (the equivalent of about 23 million UAH), 240 thousand euros (equivalent to about 7 million UAH), 4,7 million UAH, while his wife has a stash of 40 thousand British pounds (about 1 million UAH).
If the sovereign work in Natalika not saladita, and he will not be able to solve the problem of uninterrupted supply of gas and coal on Ukrainian thermal power plants in the winter the family of the Minister just will not freeze: the amount of paper to sink a small stove can be the entire heating season.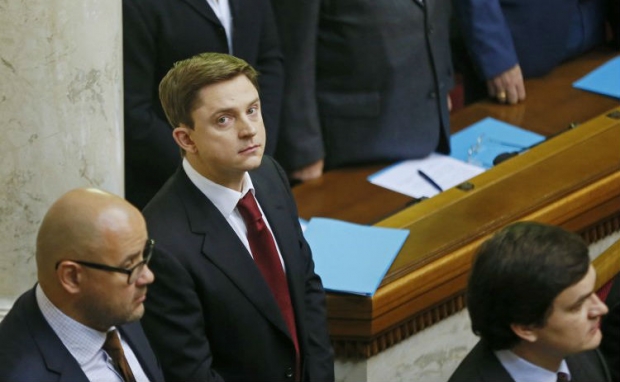 9th place: Oles Dovgy (cash equivalent to a UAH of about 43000000)
According to the Declaration, the people's Deputy group "people's Will" Oles Dovgy stuffed in a mattress (or buried in the garden at the Bank, or stuffed in Desk) 1 million 500 thousand U.S. dollars (equivalent to 38 million UAH), 1 million 773 thousand hryvnia 173, 100 thousand euros (about 2.8 million UAH) and 35 thousand English pounds (about 1 million hryvnias) cash.
Please note, for the second time, we notice that the British pounds are in demand among the servants of the people.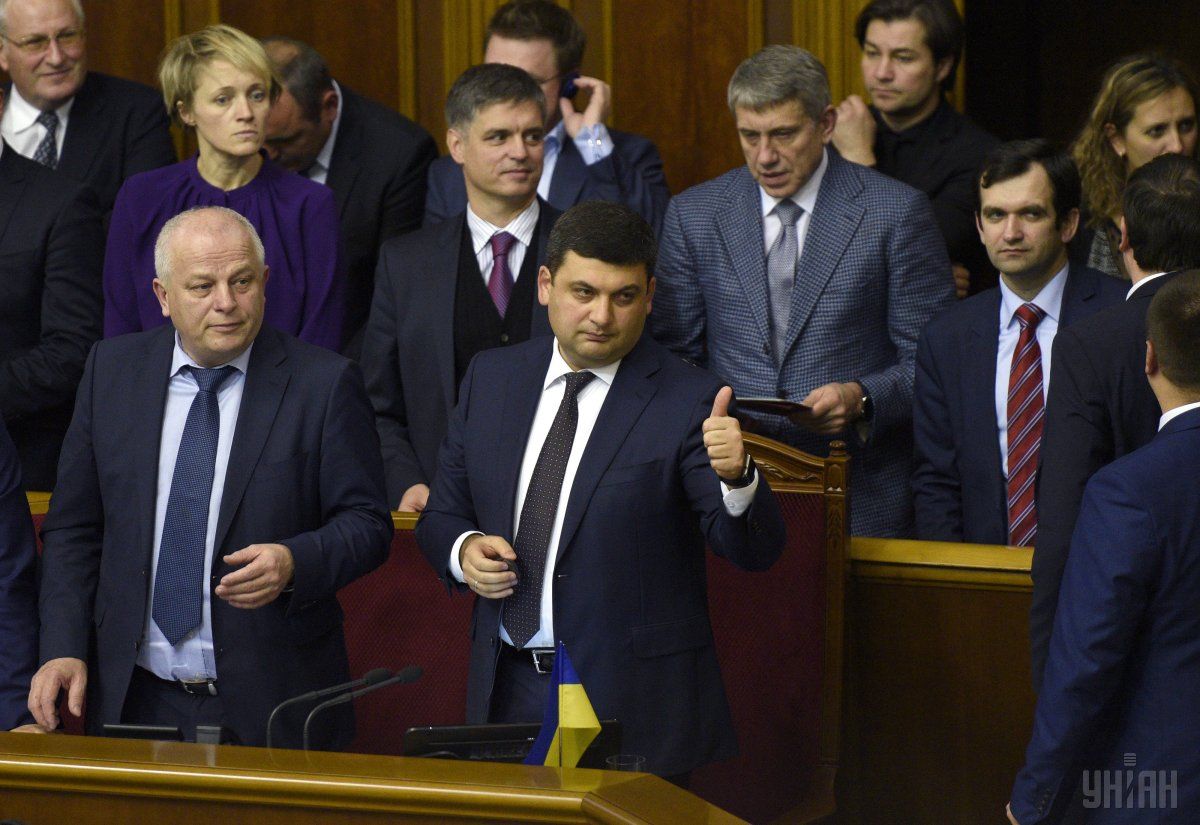 8th place: Vladimir Groisman (cash in the equivalent of about 47000000 UAH)
The head of the government of Ukraine declared cash 2 million 380 thousand UAH 870 thousand U.S. dollars (at current exchange rate is about 22 million UAH), Euro 460 thousand (equivalent to 13 million UAH). In addition, his wife holds the cash of 1 million 600 thousand UAH and 372 thousand. (over 9 million UAH).
Now it becomes clearer a sudden urge Prime Minister to sharply raise the minimum wage in Ukraine is not solid to be so wealthy Prime Minister in a country where the minimum salary is so minimal.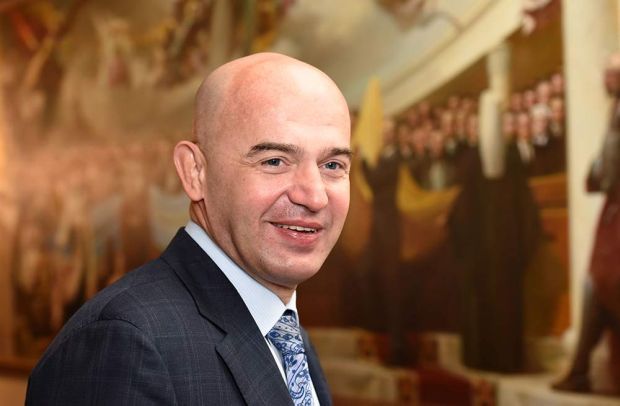 7th place: Igor Kononenko (cash in the equivalent of about 58000000 UAH)
First Deputy head of the bloc of Petro Poroshenko has declared cash in the amount of 6 million 628 thousand UAH, 928 thousand U.S. dollars (about 24 million UAH) and 965 thousand euros (about 27 million UAH).
It should be noted that, although Mr Kononenko evil tongues and then associated with corruption schemes of varying degrees of insidious, the love for cash and its earning are unable to provide the friend of the President even in the top five in our ranking.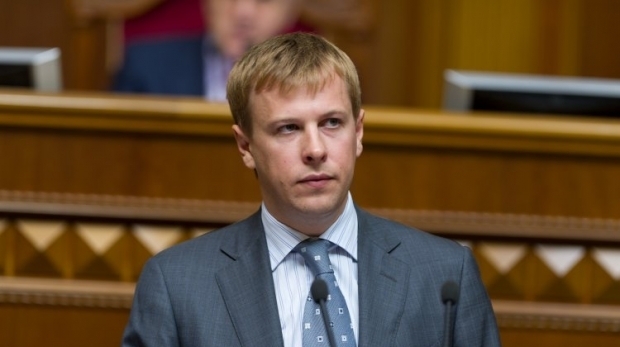 6th place: Vitaly Homutynnik (cash in the equivalent of about 71000000 UAH)
The leader of Deputy group "the Renaissance" declared the 32.7 million UAH 570 thousand dollars (equivalent to about 15 million UAH) and 850 thousand euros (24 million hryvnias) cash.
As they say, there is something to revive.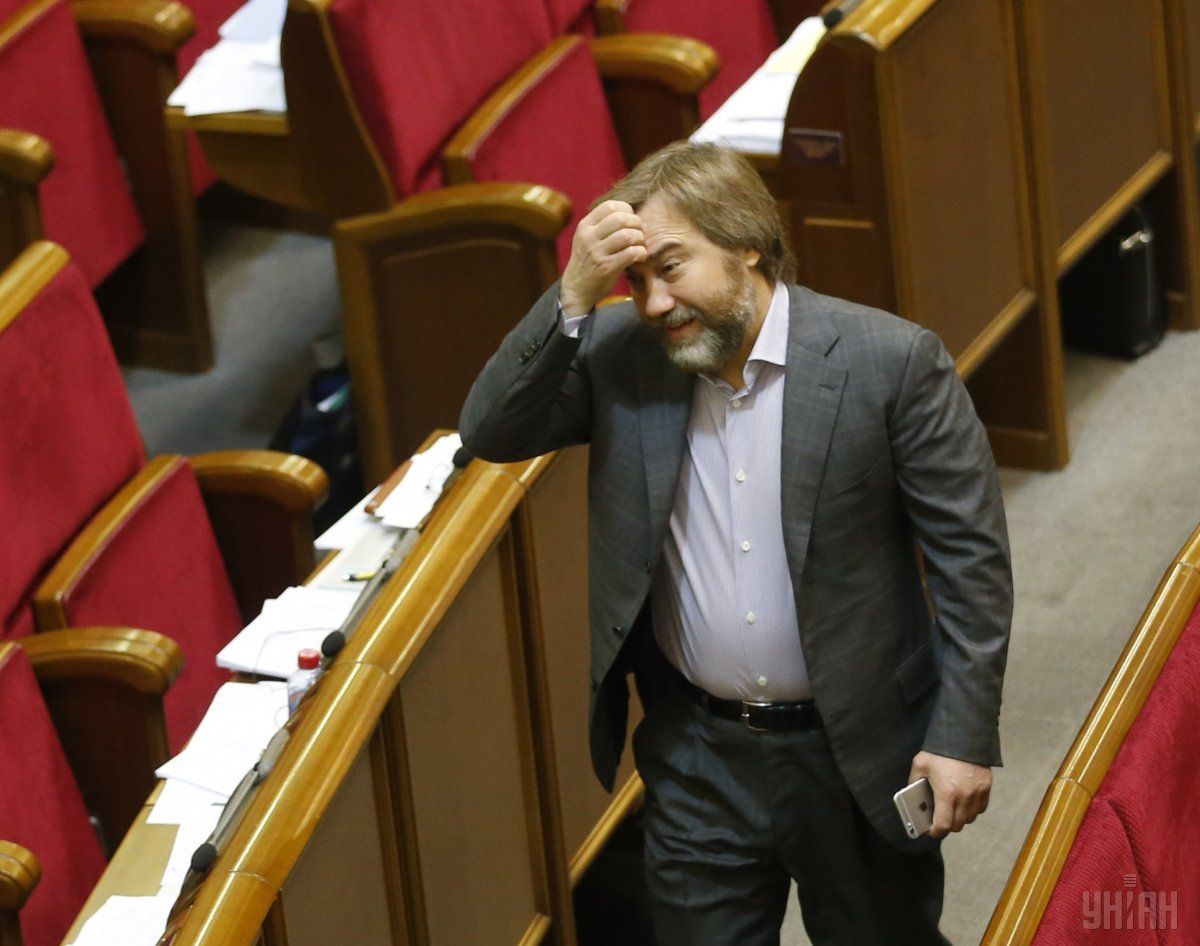 5th place: Vadim Novinsky (cash in the equivalent of about 85000000 UAH)
The people's Deputy of the parliamentary faction "the Opposition bloc" Vadim Novinsky kept 2 million 340 thousand dollars (which is around 60 million UAH), 780 thousand euros (about 22 million UAH) and 3 million UAH in cash.
However, millions Novinsky hardly anyone will be surprised. A year ago, in October 2015, he was ranked second in the rating of the richest deputies of the Verkhovna Rada of 2014 (with an income of 209 million UAH). A love for the cash explained even simpler: it is known that Novinsky is a major patron of the Russian Orthodox Church and the UOC-MP. Not credit card donations Patriarch Kirill to enter, really!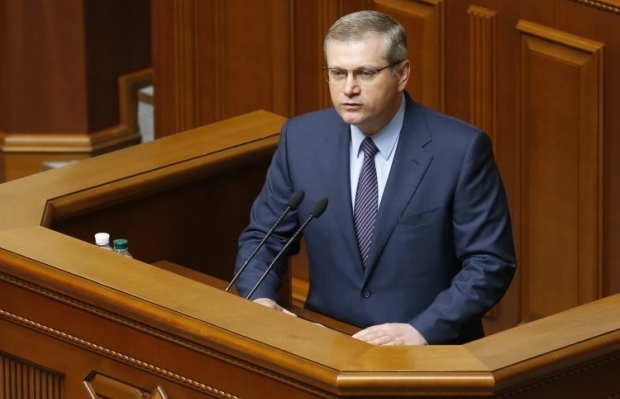 4th place: Alexander Vilkul (cash equivalent approximately UAH 89000000)
The former head of the Dnipropetrovsk regional state administration, ex-MP, MP from "Opposition bloc", according to the Declaration, holds 612 thousand dollars (equivalent at the current rate the amount to about 15 million UAH), 310 thousand euros (equivalent to 9 million UAH), and UAH 300 thousand of his own cash and another 1 million 820 thousand euros (equivalent to UAH 34 million) and 1 million 200 thousand dollars (about 31 million UAH) – cash reserves of his wife.
In may this year Vilkul declared that the elections in the occupied parts of Donetsk and Lugansk regions "actually take place before the end of the year." Perhaps much cash you need in advance of these elections – we remember the methods traditionally used to attract voters political Alma mater of Alexander – the Party of regions…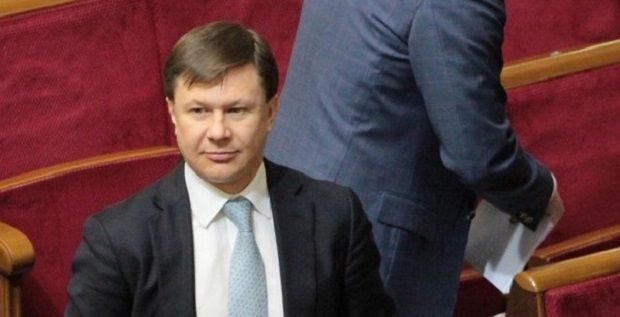 3rd place: Ruslan Demchak (cash in the exact amount of 133000000 UAH)
By a large margin, the "honorary" third place goes to the Deputy head of the Verkhovna Rada Committee on financial policy and banking activity of the Verkhovna Rada Deputy from the "Petro Poroshenko's Block" Deputy of the Verkhovna Rada Committee on financial policy and banking Ruslan Demchak. People's choice save for a rainy day 133 million UAH of cash.
It is good that the Deputy head of the Parliament Committee on financial and Bank issues keep their modest savings in local currency. So, over the course of our own currency, we, in theory, should be good. The idea.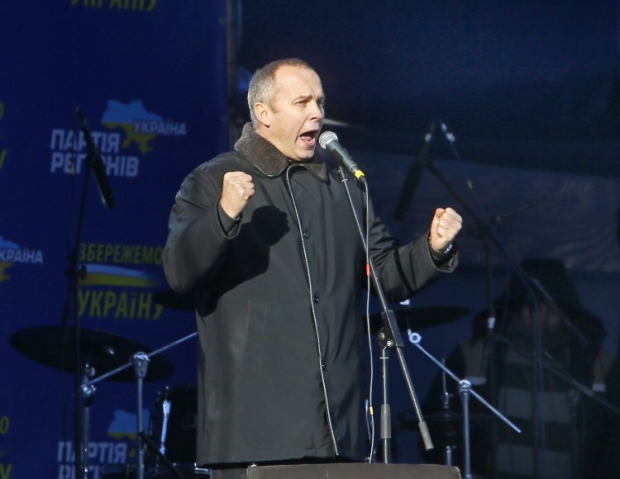 2nd place: Nestor Shufrich (cash equivalent approximately UAH 237000000)
MP from "Opposition bloc", member of the Verkhovna Rada Committee on budget has declared 4 million 230 thousand dollars (equivalent to about 108 million UAH), 3 million 750 thousand euros (equivalent to about 104 million UAH) and 25 million hryvnias of the cache.
Curiously, Nestor worked primarily MP, Minister and opposition leader since 1998. Thus, in 2011 he declared the first major income – 74,7 million UAH received the inheritance. As you can see, inheritance Shufrich ordered with the mind, and political activity, to say there is not evil tongues and some law, does not prevent to earn decent money.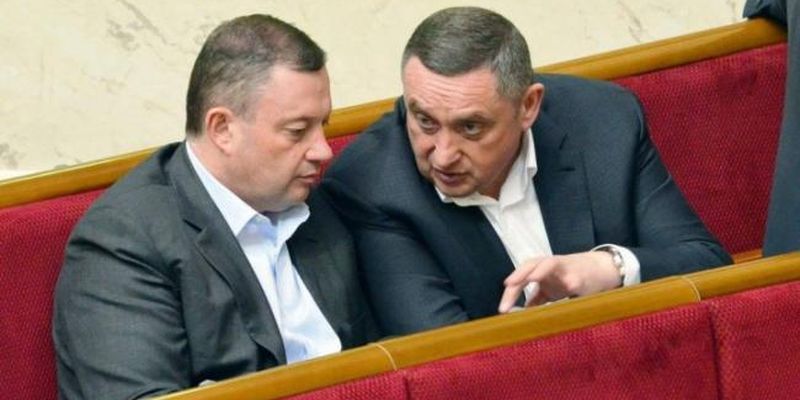 1st place: brotherhood deputies Dubnevichi (cash equivalent of 700,000,000 around UAH)
The palm in the ranking of enthusiasts accumulate paper signs this year were won by deputies from BPP Bogdan and Yaroslav Dubnevichi – "under the mattress" in people's choices for two, about 700 million UAH.
Bogdan Dubnevich declared $11.5 million (equivalent to approximately 293 million UAH) cash. His wife has 137,1 million UAH cache.
These savings do Bogdan Vasilyevich the leader of the list of collectors cash in Ukrainian politics (totally with wife – more than 430 million UAH). However, his longtime partner in business and politics is his brother Yaroslav. In turn, Yaroslav Dubnevich stores cash 8 million 230 thousand U.S. dollars (equivalent to about 209 million), 2 million 780 thousand euros (equivalent to about 77 million UAH) and UAH 5 million in cash.
It seems that the concept of "Family" in Ukrainian politics may have more meanings than we previously thought.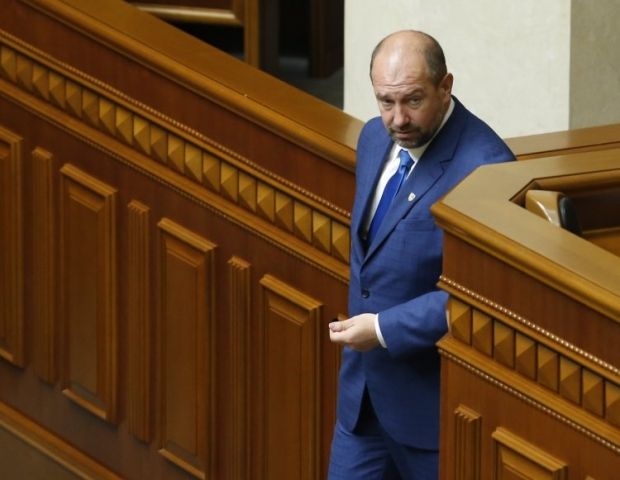 0 place – people's Deputy Sergei Melnychuk (cash in the exact amount 1000000000000 (1 trillion) UAH)
Elected on the lists of "Radical party", but moved to the slender ranks of the "Will of the people", former commander of the battalion "Aydar" suspended our ratings, as already recognized in comments to BBC Ukraine that exaggerated their savings – say, pointed out a trillion hryvnias in their Declaration in order to draw attention to the offshore and corruption. However, how much did it really good have been accumulated, Melnychuk never confessed.
***
Already after the first publication of declarations, expert and journalistic community asked a number of questions, including why elected officials keep millions in reserves of cash. PPB faction leader Igor gryniv explained that "the mistrust of the deputies to the banking system". In turn, the Executive Director of the Ukrainian Institute of the future Victor Andrus convinced that it is not the distrust of the Ukrainian banks (indeed, in this case, the money could remain in a Swiss institution). "This money is fear. This is the best proof that our elite confident in its future. And this cash is needed for "problem solving", to buy off law enforcement, courts, criminals, to escape to other countries and so forth. In fact, we are led by people who are afraid that with the loss of power they will lose everything," says Andrus.
Also, according to many experts and commentators, a huge amount of the declared cash is a green light for corruption in the future. This, in particular, wrote in his Facebook journalist Sergei Sidorenko: "Declared non-existent in cash – an easy and legitimate way to legalize future revenues. After all, you don't write for the next year in the column of income "salary – got a million tricks". But I can say I have that million was, even in the Declaration…".
By the way, interesting nuance regarding a large number of cash that exchange drew the attention of the leader of the program "Groshi" Alexander Dubinsky. The journalist stressed that the NBU for quite a long time was a restriction to purchase foreign currency. "It was possible to buy foreign currency in the amount equivalent to $ 200 per day or $ 4400 per month. With a passport. For example, the same Rozhkova Deputy head of the NBU for the purchase of its 370 thousand dollars in the cache would need 84 months of daily trips to the exchange," said Dubinsky.
Anyway, but the first phase of electronic Declaration has ended, but there is still a lot of work. Now, first and foremost, the National Agency on corruption prevention (NACP or Ukrainian. – NAPC) shall perform and carry out the verification of submitted declarations. As you know, for the incorrect data in the electronic Declaration provides for criminal liability to two years in prison. In turn, the National anti-corruption Bureau has already declared that is ready to render methodological assistance in working with declarations, however, for checking specific declarations will be taken only after occurrence of the information on illicit enrichment declarants or submission of knowingly false data. That is, Melnichuk has definitely "hit", but for the rest – hopefully, to be continued…
Irina Shevchenko